Recordings & Music Commissions
Recordings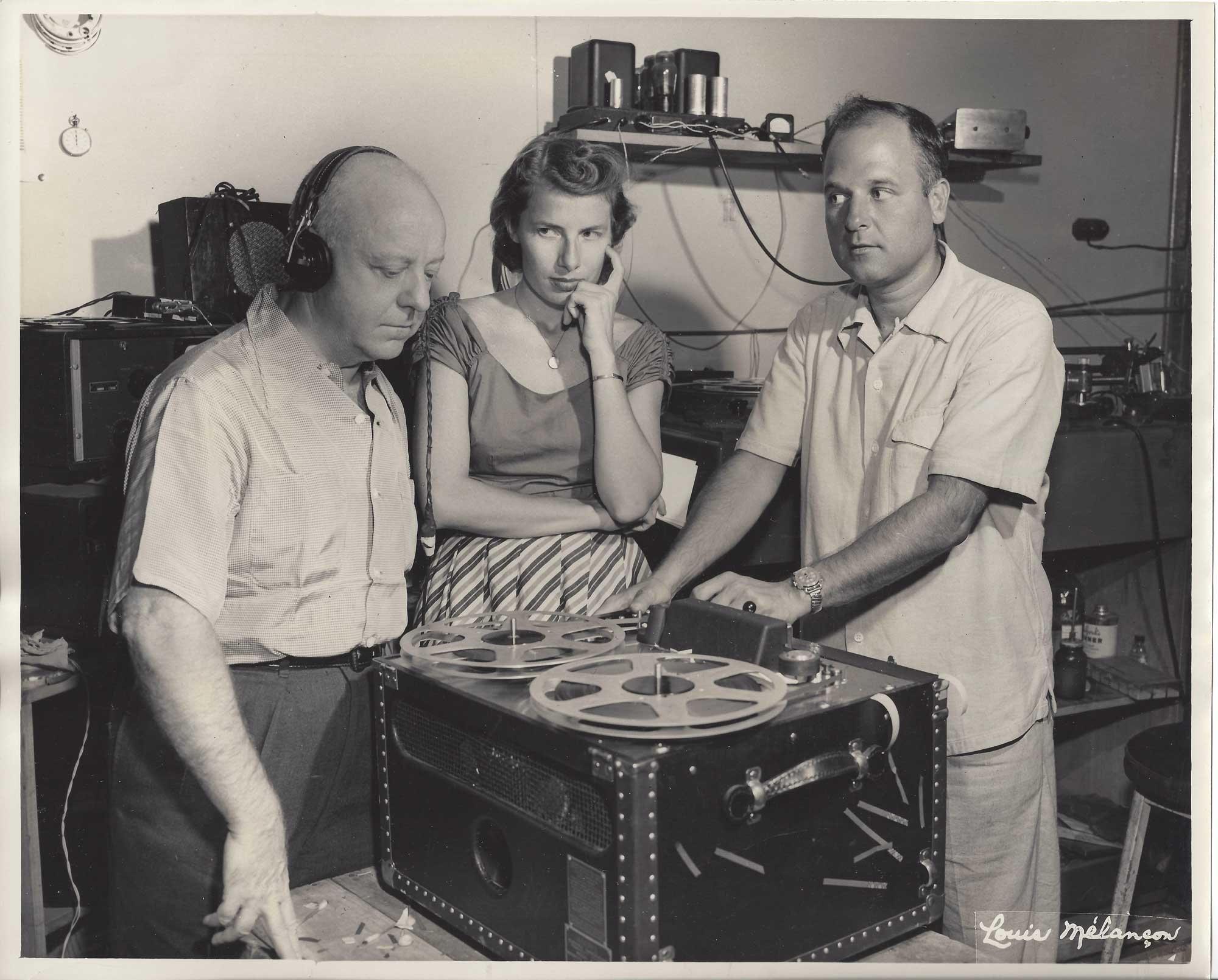 Photo from 1954 of composer Virgil Thomson, composer, and Marilyn Mason, perhaps listening to a "take" of Mr. Thomson's Four Hymn Preludes for the Organ, which Miss Mason recorded for Esoteric Records.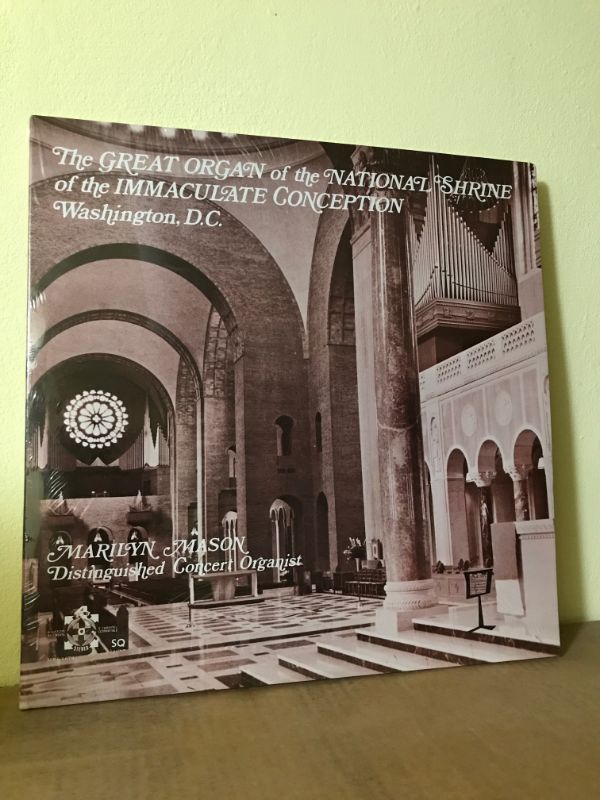 Marilyn Mason's LP "Music of the Organ" recorded at the National Shrine. Since the Shrine is always open to visitors, the recording was made between midnight and 3 AM. Jim Bain was the assistant who helped by pulling the stops.
Music Commissions
Read Marilyn Mason's thoughts about commissioning original compositions for the organ, from the American Guild of Organists by clicking here.
And here is Marilyn's complete list of 104 Commissioned Works.